Experience a food stall in Tenjin and Natasu with yukata (included a coupon of a food stall for 1,050yen)
Experience a food stall in Tenjin and Natasu with yukata
(included a coupon of a food stall for 1,050yen)
This plan was introduced in a magazine
"Fukuoka Walker" in the April 2017 issue as BEST 100
of leisure and experience plans in Fukuoka and Hakata.
In April it was introduced as a yukata plan.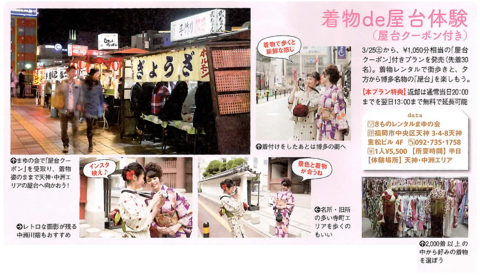 ---
【PRICE】
4,000 yen/one person (tax included)
※Men are the same price※
【DATE】
Everyday
You can choose your convenient day.
【TIME】
dressing 10:00~18:00
【INCLUDED in PRICE】
kimono rental set, dressing, cleaning,hair set,hair ornaments,
a "Food stall coupon" for 1,050 yen
【NOT INCLUDED in PRICE】
make up, transportation expenses
---
【One day】
"Which food stall will we go??"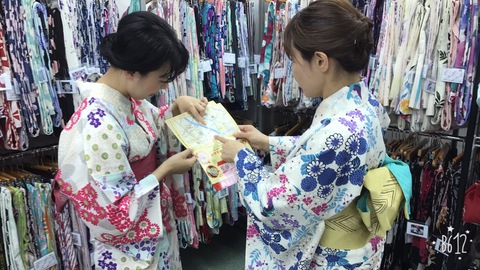 ↓
"Arrived at a food stall♫"
"I'm hungry~ Get in now~"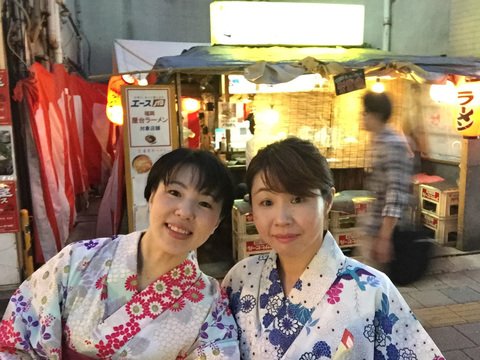 ↓
"We need to give a ticket, right?"
"Welcome♫"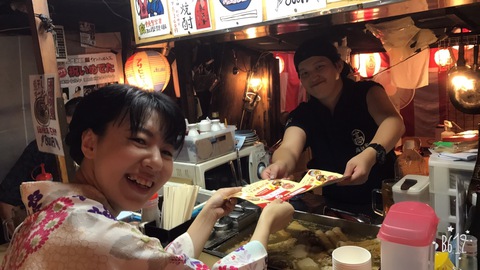 ↓
"What do you want to drink?"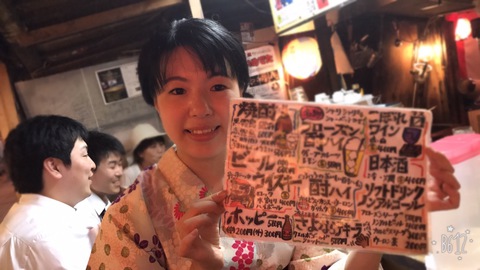 ↓
"Cheers!!"
"Frozen chuhai seems to be delicious!"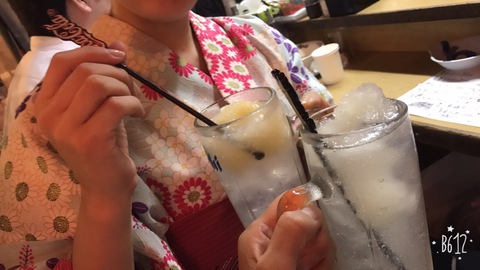 ↓
"This is the famous fried ramen♡"
"This was introduced in "Kenmin show"!"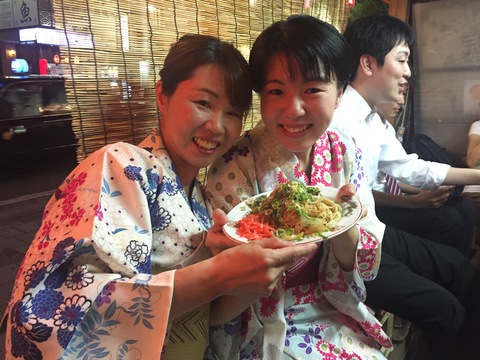 ↓
" I enjoyed this plan so much♫"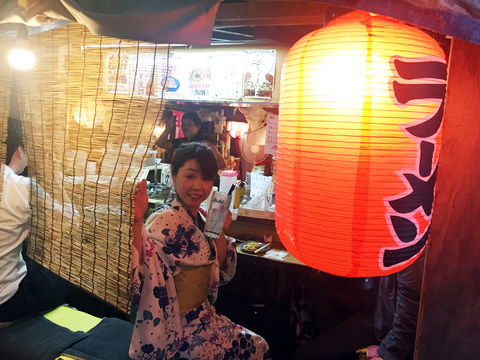 We interviewed in summer so we visited (F) Haruyoshi ramen with yukata.
---
You can choose a food stall from 13 stalls.
↓Examples↓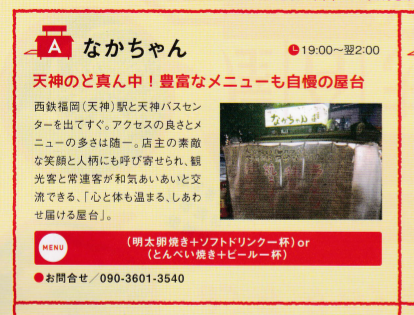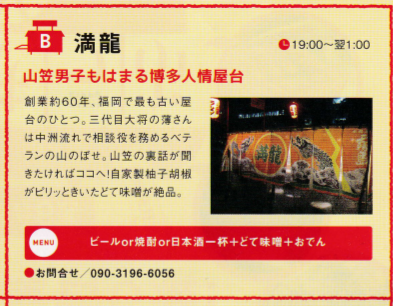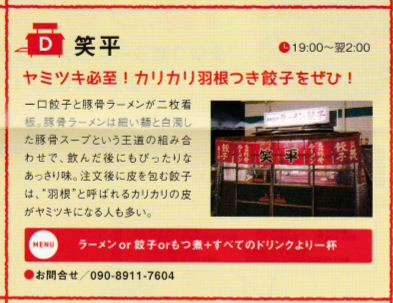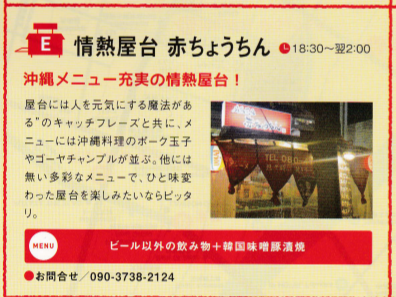 【The place of food stalls】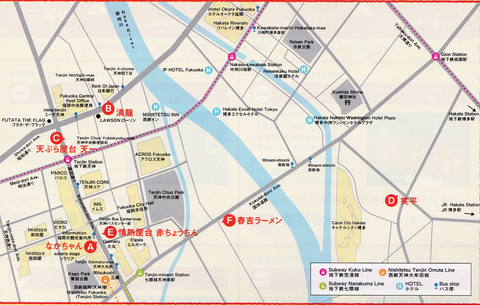 ---
【From reservation to return】
Mail the shop to make a reservation.
(Please leave it for a message with"YATAI plan")
↓
Dressing; Come to our shop with no belongings on that day.
You can leave your clothes and belongings except valuables.
When you depart, we will give you a coupon for a food stall♪
↓
Return; by 19:00 on that day
or
by 13:oo on the next day
(Let me copy a passport)
(If you want to return and get your belongings on the next day, don't leave your key surely.)
General Information
Reservation: Our shop starts from 10:00am and Please return until 7:00pm.
Closed: obon holidays (8/13~8/15) , N ew Years holidays (12/29~1/3)
※It takes 30minutes to get dressed in Komono.
* A cleaning fee for ordinary dirt (splashing or spilled food, etc.) is included, but for extreme dirt or damage, or a hole caused by a cigarette, a charge of JPY20,000 will be incurred
※(Rent overnight) please show your ID and Deposit 10,000yen.
Service points
※We'll take care of everything and just bring yourself.
※Cloose any Kimono you want.
※This price includes dressing and easily hair set (hair accessory also)
※We will take your baggage at the shop.
※We will present your pictures in Kimono.
※There are some Kimono for kids and men.
※There are Kimono coats and Haoris and rent free.
Fukuoka "Yokanabi" Walking Tour